Whether you're a student, teacher, or both, here are some of my favorite martial arts training tips to help you on your journey.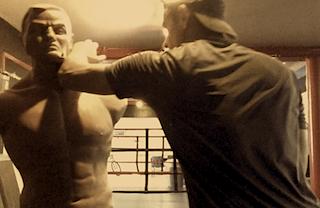 Martial Arts Training Tips
If you're a new martial arts student, these three are for you.
New or old, here's how to deal with sparring partners who are out of control!
These videos share tips that took me years to figure out!
This article goes deep into the meaning of the martial arts. Definitely worth your time.
It drives me bonkers when yoga fans look down on martial artists as if we're all a bunch of damn, dirty apes! Read this if you need some back-up at your next cocktail party.
If you're a martial artist, injuries are unavoidable. Here are some thoughts about how to manage the pain. Available as an article or podcast.
Two more for any teachers trying to be the best they can be.
There—that's a good start! For more articles on martial arts training, click on the MARTIAL ARTS TRAINING category.
To be notified about all my new articles, sign up for free updates here.

Until then, keep punching… keep smiling… keep fighting for a happy life!