#29: Meditation Tips [Podcast]
Welcome to Episode #29 of the Fight for a Happy Life podcast, "Meditation Tips."
Meditation is a powerful way to change your life, but many people turn away from meditating because they think it's too difficult, too complex, or just too weird.
I understand completely!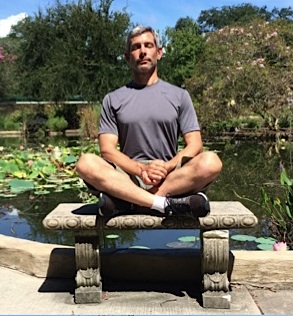 With so many different schools of thought about meditation out there, learning how to meditate can be intimidating and overwhelming. Over the years, I've given up on more styles that I can remember. But that doesn't mean I've given up on meditating!
In this episode, I share my experiences with meditation and offer three simple meditation tips that I believe can help beginners get on track and maybe some old pros back on track.
So, take a deep breath and join me for some meditation tips that may just change your life!
You can either: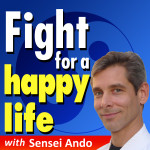 Podcast: Play in new window | Download | Embed
Subscribe to Podcast: Android | RSS
If you enjoy the show (or not!), I'd love to hear what you're thinking. Add a comment or send me an email at ando@SenseiAndo.com.
If you'd like to support the show, sharing a link with a friend or leaving a quick review over at iTunes would be great. Thanks!
You should also know this podcast is available as an article: How To Meditate Without Losing Your Mind.
Last thing—don't forget to sign up for free email updates so you can get new shows sent to your inbox the minute they're published.
Thanks for listening!