#39: The Crazy Critic [Podcast]
Welcome to Episode #39 of the Fight for a Happy Life podcast, "The Crazy Critic."
Advice is cheap. We all get it, we all give it. But let me ask you something…
Are you a smart critic or a crazy critic?
Seriously—do you give good advice that improves people's lives or bad advice that just wastes everyone's time? Including yours?
In this episode, I offer two challenges to help make sure you're on the path to becoming a wise teacher to others… and yourself!
While we're on the subject of criticism, let me take a moment to introduce you to a critic who's clearly not crazy… Whistlekick.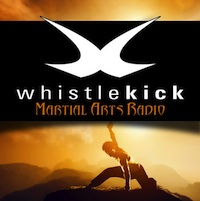 Whistlekick is a company that manufactures martial arts equipment and apparel. They also named Fight for a Happy Life as one of its favorite martial arts podcasts, so clearly, they know what they're talking about! 🙂
Even better, Whistlekick also produces a top notch martial arts podcast of their own, hosted by Jeremy Lesniak. You can check out their long list of inspiring and informative interviews with fellow martial artists right here: Whistlekick Martial Arts Radio.
My thanks to Whistlekick! Keep up the good work!
Okay—to listen to, "The Crazy Critic", you can either: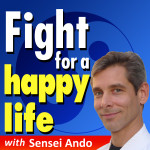 Podcast: Play in new window | Download | Embed
Subscribe to Podcast: Android | RSS
If you enjoy the show (or not!), I'd love to hear what you're thinking. Add a comment or send me an email at ando@SenseiAndo.com.
If you'd like to support the show, sharing a link with a friend or leaving a quick review over at iTunes would be great. Thanks!
For a written summary of this show, check out, How to Give Good Advice.
Last thing—don't forget to sign up for free email updates so you can get new shows sent to your inbox the minute they're published.
Thanks for listening! Keep fighting for a happy life! 🙂