Is it possible to fight for a happy life and win?
YES!

Welcome to Fight for a Happy Life… the show that believes a little martial arts makes life a whole lot better!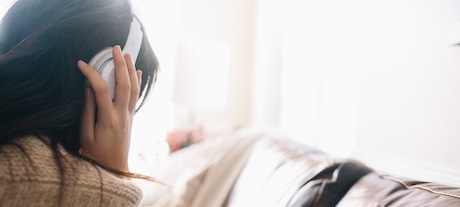 Each episode explores how to live a life of health and happiness by applying martial arts wisdom to relationships, business, and fitness.
Episodes are 20-30 minutes long, so they're perfect companions while you commute, exercise, or stand in line.
Listen to Fight for a Happy Life here on the website or on iTunes or Stitcher or Google Play Music. You can even download the shows to your favorite device.
Easy!
If you like the show, do me a favor—tell a friend or leave a review on iTunes. Thank you for doing that!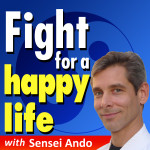 No time to listen? Click here to read the best Fight for a Happy Life Quotes.
If you want to suggest a topic for the show, send me an email. I'm always interested to hear what you're thinking.
But for now, scroll down… click on a topic… and fight for a happy life!
Enjoy the show!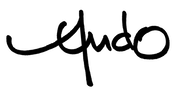 Praise for the show…
"A well-produced podcast from a more intellectual perspective. [Sensei Ando] is a wise man."
Whistlekick, Best Martial Arts Podcasts
Fight for a Happy Life Episodes

Episode 1: Are You a Fighter?
Episode 2: Win Every Argument
Episode 3: Sucker Punched By Life
Episode 4: Your Right to Fight
Episode 5: Tips for the Little Guy
Episode 6: The Invisible Path to Success
Episode 7: Make Peace with Violence
Episode 8: Surprise: The Way to Win
Episode 9: Smash Through the Maze
Episode 10: Your Greatest Self-Defense Weapon
Episode 11: Are You a One Trick Pony?
Episode 12: The Blonde Haired Warrior
Episode 13: Paranoia Into Power
Episode 14: Faith In Your Fight
Episode 15: Injuries Are Good For You
Episode 16: How to Get Things Done
Episode 17: The Language of Success
Episode 18: John Hackleman Interview
Episode 19: 7 Lessons From Bruce Lee
Episode 20: Sparring and Self-Defense
Episode 21: Just Let Go… and Win!
Episode 22: How To Be a Master
Episode 23: Mind and Muscle In Self-Defense
Episode 24: Facing Death
Episode 25: The Secret to Staying Positive
Episode 26: JD Mierzwa Interview – Part 1
Episode 27: JD Mierzwa Interview – Part 2
Episode 28: Lessons From Getting Beaten Up
Episode 29: Meditation Tips
Episode 30: Ignorance and Arrogance
Episode 31: Staring Down Success
Episode 32: Lazy Lying Losers
Episode 33: Smaller, Slower, Weaker
Episode 34: Two Big Lies In Martial Arts
Episode 35: Can You Really Fight?
Episode 36: Secret Techniques
Episode 37: Spirit First, Technique Second
Episode 38: The Perfect Sparring Partner
Episode 39: The Crazy Critic
Episode 40: Change Your Pants, Change Your Life
Episode 41: Back to Basics
Episode 42: Relax! The Worst Advice in Martial Arts
Episode 43: The Bully Handshake
Episode 44: Black Belt Diet Tips
Episode 45: Self-Doubt in the Martial Arts
Episode 46: Think for Yourself
Episode 47: Whining and Complaining
Episode 48: Practice Time Tips for Martial Arts Mastery
Episode 49: Winning and Losing in the Martial Arts
Episode 50: Catching a Thief
Episode 51: Jeremy Lesniak Interview
Episode 52: Martial Artists Are Weirdos