#34: Two Big Lies In Martial Arts [Podcast]
Welcome to Episode #34 of the Fight for a Happy Life podcast, "Two Big Lies in Martial Arts."
The martial arts are full of myth and mystery… and a few outright lies!
In this episode, I reveal the truth behind two big lies in the martial arts. These two lies will hold you back from being your best, limit your success, and even put you in danger!
Don't miss this one!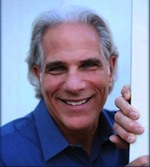 PROGRAM NOTE: In this episode, I quote wisdom teacher and counselor, Albert Marrewa. You can contact him through his website: AlbertMarrewa.com
You can also purchase Albert Marrewa's books through these Amazon links:
The Feminine Warrior
The Tao of Masculinity
Now back to the show! You can either: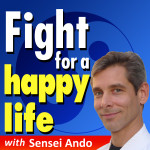 Podcast: Play in new window | Download | Embed
Subscribe to Podcast: Android | RSS
If you enjoy the show (or not!), I'd love to hear what you're thinking. Add a comment or send me an email at ando@SenseiAndo.com.
If you'd like to support the show, sharing a link with a friend or leaving a quick review over at iTunes would be great. Thanks!
If you'd like to read a summary of the show, check out, The Two Biggest Lies In Martial Arts.
Last thing—don't forget to sign up for free email updates so you can get new shows sent to your inbox the minute they're published.
Thanks for listening!